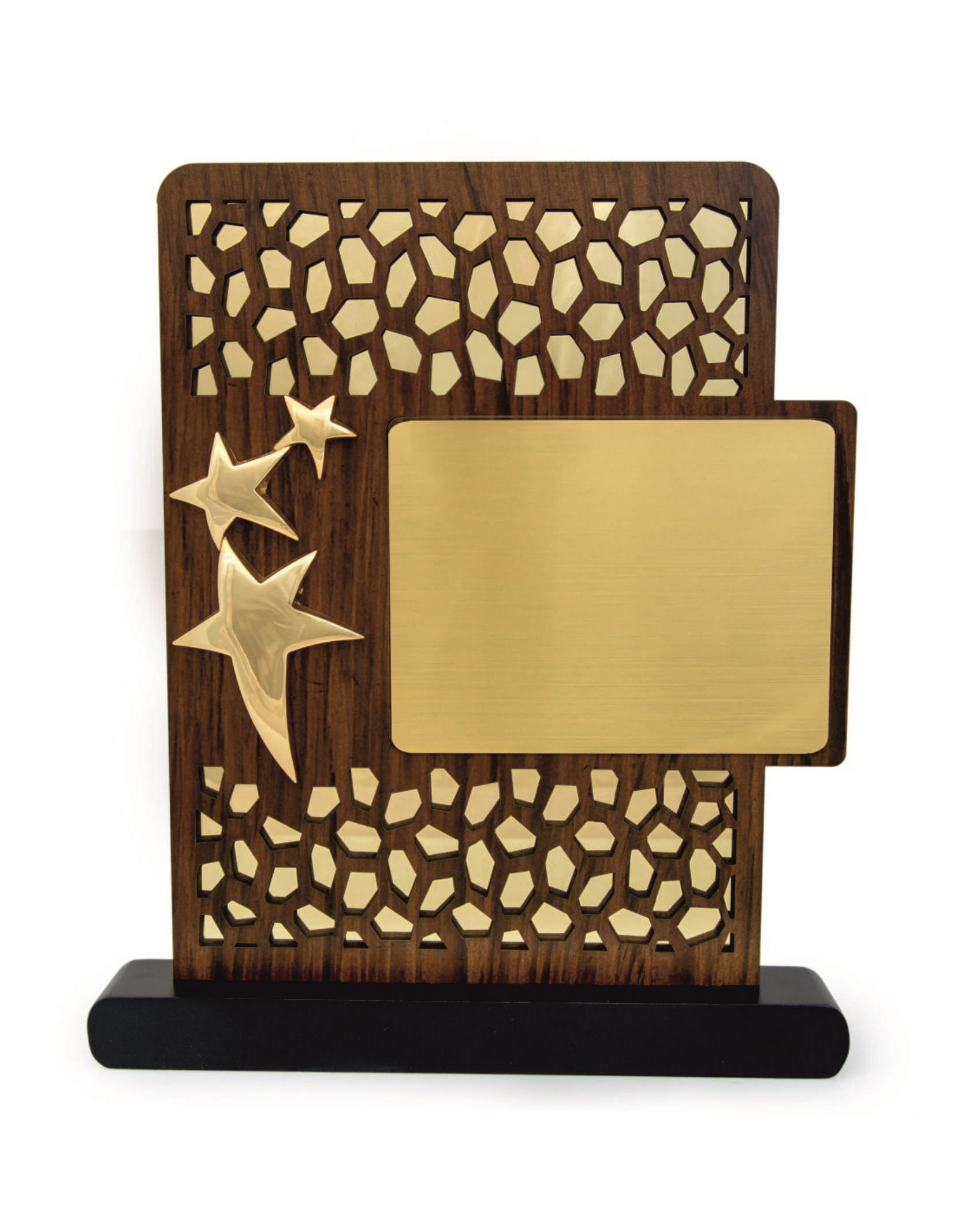 Empower and encourage your employees!
Awards and recognition have a way of encouraging and motivating your employees to perform better. It really has an effective impact on your employees when you give visibility to their contribution in the company. By building a culture of employee recognition you also grow on the bar of employee satisfaction and employee retention. You will see an increase in your employee productivity once you start acknowledging them for their hard work and efforts.
You can build a recognition culture for a quarterly or yearly basis where extraordinary efforts of best performing employees are rewarded with a token of appreciation. Apart from this, recognizing special occasions and offering meaningful presents can help you build inter-personal relationships with your employees where they know you care. Why is it important to constantly acknowledge and appreciate your employee's work?
Today the businesses are competitive, creating an equally competitive market for attracting, obtaining, and retaining employees for a company. Overlooking any excellent contribution by your employees may leave them disappointed. They might feel undervalued and this can hamper your shared relationship.
Allow House of Ideas to help you cultivate a positive and collaborative workplace for your employees even in these challenging times of a pandemic. Let's bring some joy into the lives of your employees while they work relentlessly fighting all the odds. From employee gifts with motivational quotes to customized messages engraved on your choice of gift – we cater to all your gifting needs. We have our years of experience in enhancing rewards and recognition workplace initiatives. With this experience, we aim to help you meet your needs of scalable, customizable and cost-effective rewards and recognition.
Let your brand stand out!
Brand merchandising is an act of creating authentic and identifiable brand identity. These visual aesthetics are then incorporated on products that are used by the customers. The traditional and digital marketing methods are always a company's primary choice when it comes to marketing. More often, due to this the idea of a third avenue – brand merchandising is overlooked upon.
It is important to understand that brand merchandising is an excellent step towards brand marketing where you have a chance to give your brand a massive visibility. How does it work? Companies give away items branded with company name/taglines/logos etc on them and hand them across in the form of gifts, token of appreciation, or giveaways.
Brand merchandising is a budget friendly marketing strategy, more likely to be considered by the small scale businesses. However, it does not rule out the big businesses and they too, most certainly, seek benefits from brand merchandising. This is one of those small marketing tactics that may seem small but can help you drive customer's attention.
With the pandemic affecting all businesses, brand merchandising is a marketing technique you can go to for a budget-friendly marketing move. House of Ideas helps you choose from various options like printing logo, brand message, a motivational slogan, or an illustration on items like t-shirts, hoodies, , bags, water bottles, cups, pens, key chains and so on.
Achieve your marketing goals with House of Ideas.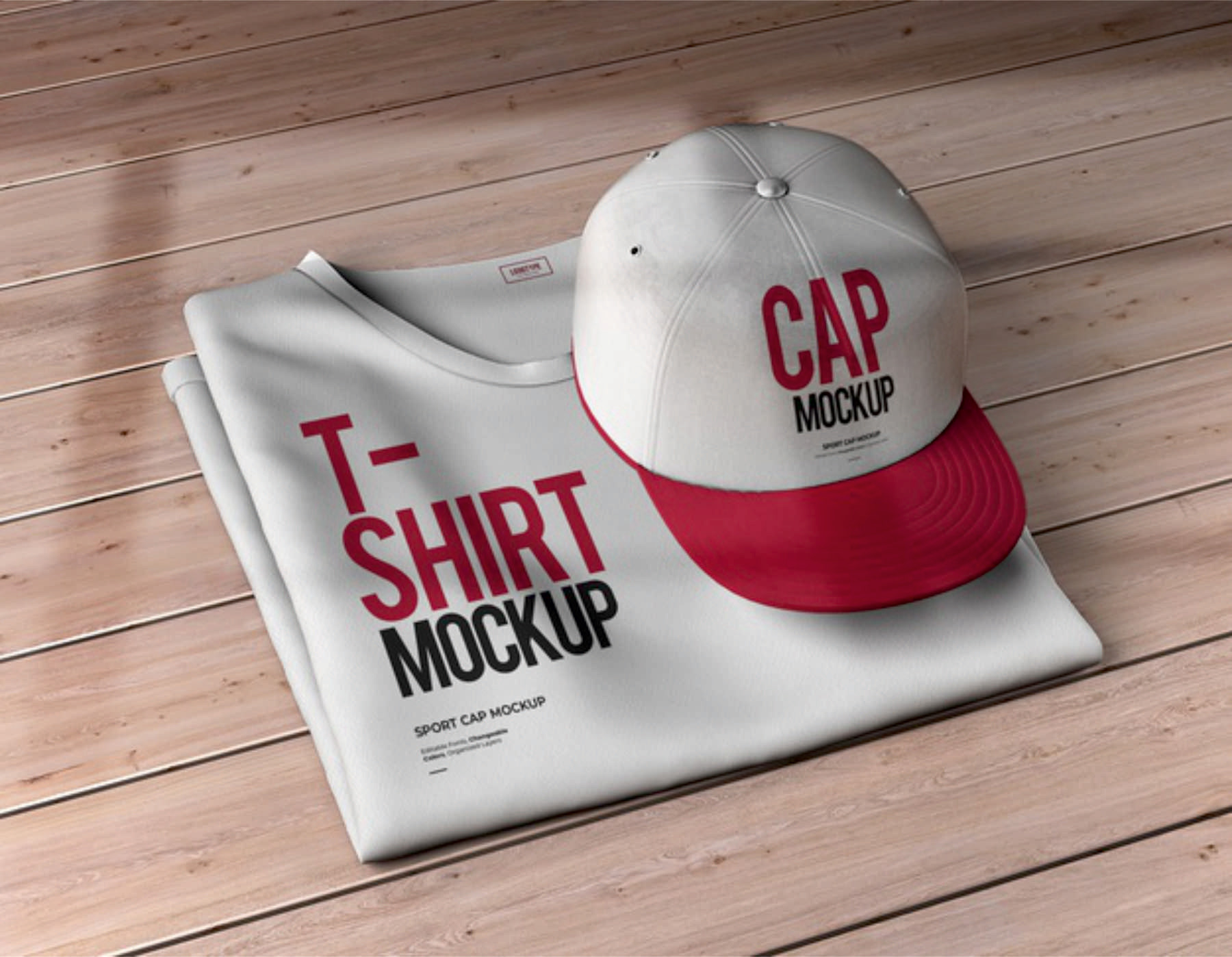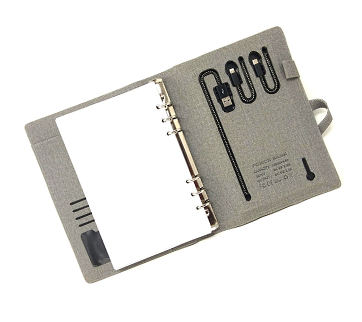 Conference and Event Gifts
Make business happen anywhere, anytime!
The primary goal of every business at an event is to drive attention to itself and increase interest in the company. With the help of corporate giveaways distributed by one at an event or a conference, you will be able to drive traffic to your booth. This will not only help you increase engagement but also give you interact with potential customers.
In order to reach to people and stand out from the crowd in a conference or event, you must be extra. Using conference giveaways to incentivize attendees has been a useful practice for years. If used the right way, conference giveaways can prove to be a powerful tool of brand marketing.
You have to be creative with your giveaways to ensure people come back to you. That is how you will often benefit from such gifts. This may include redeemable coupons or gift cards. However, it shouldn't be limited to that and you can always offer items like caps, notepads, pens, t-shirts, mugs, umbrellas or desk items for people to remember your company by.
House of Ideas guides you into picking the right item needed for your business that will help you drive attention to your booth. With the help of expert guidance, you can turn your events and conferences into a successful business development opportunity.
Choose a sustainable way of life!
Gifting is personal. People's feelings should be kept into consideration while choosing a gift for them. People are choosing a sustainable life by adapting to a zero-waste lifestyle. There are many products available in the market that can help people in this transition.
Products for eco-conscious people are available in a wide range of variety. House of Ideas takes special care about delivering eco-friendly gifting items as it understands how important it is to choose sustainable gifts. We believe that a smallest change can have the biggest and most positive impact in a long run.
To help you pick sustainable items, House of Ideas offers you a wide range of gifting ideas that are perfect for friends, colleagues, or family. From vegan leather bags to clothes made with organic, ethically sourced cotton and wool, we offer a variety to choose from. We also provide customization option that adds a personal touch to your gift. Some of the popular eco-friendly gifting options are jute bags, silicon reusable storage bags, laptop bags, seed paper products, biodegradable office essentials, bamboo products, reusable cutlery, mason jars with straws, recycled books, shampoos and body soap bars, and so on!
With the pandemic going on, this is the right time to adapt to some life-changing habits like choosing a sustainable life. Gifting eco-friendly products to your employees can not only boost their moral but also encourage them to change into a healthy lifestyle.
Go green with House of Ideas!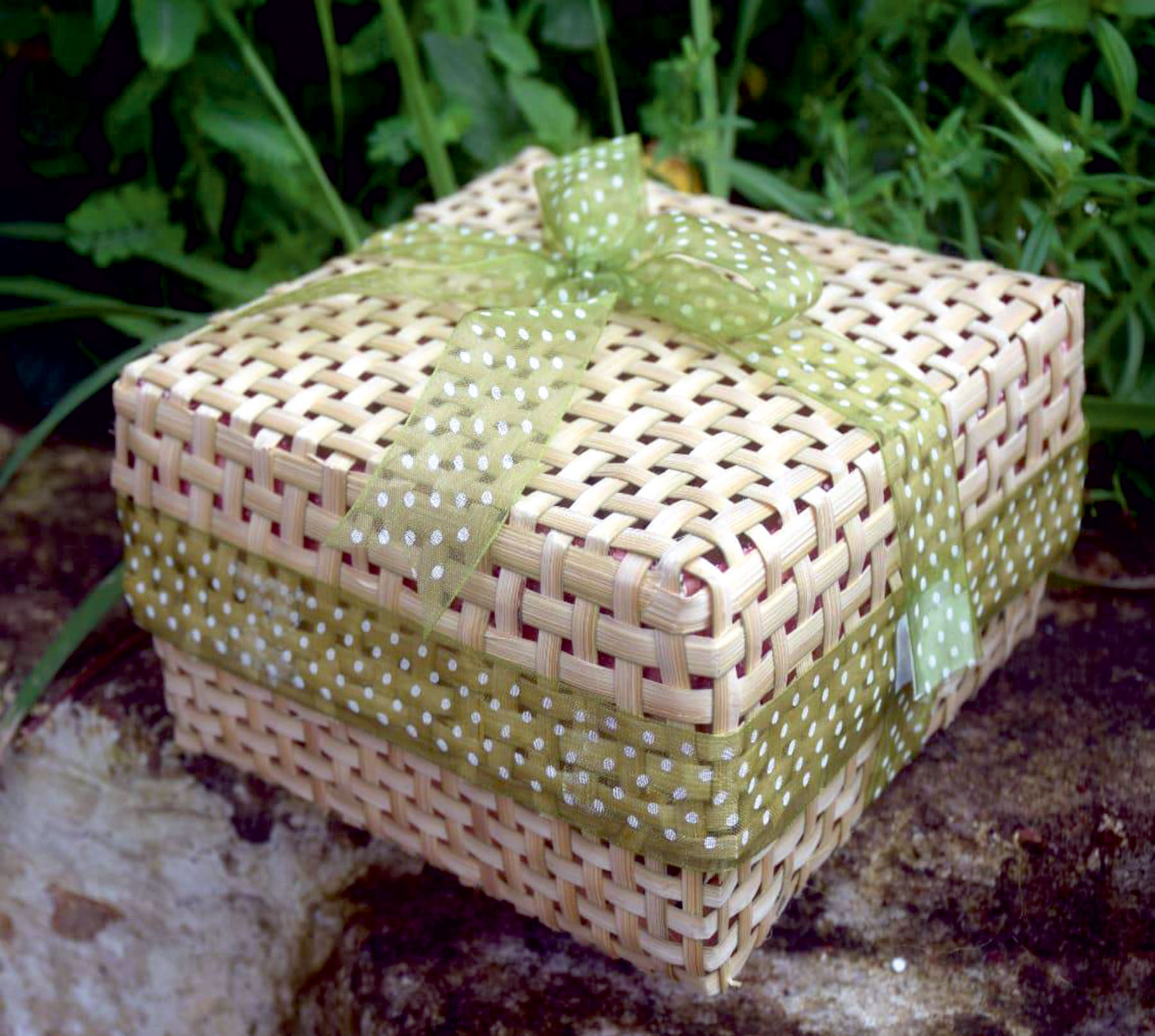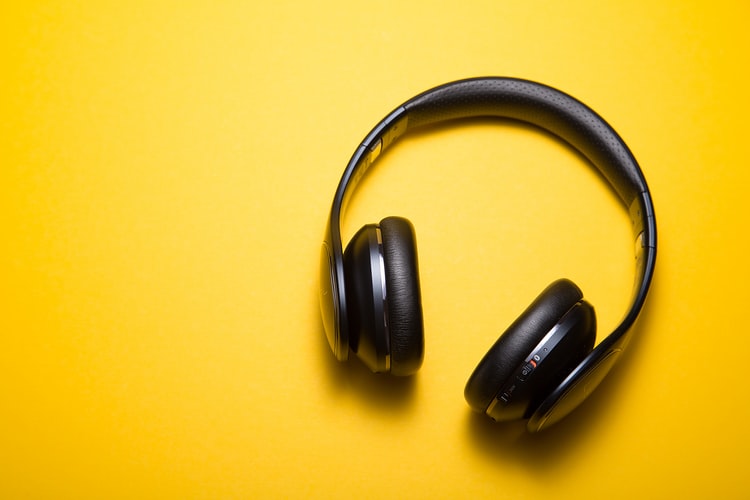 Technology is the new way of life!
The world is advancing technologically. The use of computers, laptops, and notebooks play has significantly increased making them an essential commodity in our life. Since everything gradually became computerized and technological, the importance of additional accessories like audio devices, USB pen drive, headphones and hard disks etc also increased rapidly. Little did we know that one day these computer accessories/gadgets will make supreme corporate gifts!
Apart from USBs and audio devices, fitness bands, portable power banks and Selfie sticks, Bluetooth speakers, gadgets, work from home essentials, and other tech accessories also have a big demand. One of the USPs of these products is that they can easily be customized and come with an assortment of configuration. With tech-savvy professionals everywhere, gadgets have become one of the most preferred gifts by the employees. These products are efficient and have proven results of enhancing productivity with ease and comfort.
House of Ideas brings to you various recognized brands because we believe in only providing trusted, branded, and efficient products. Whether you are looking for elegant executive gifts, presents for business associates, or recognizing employees, we assist you in selecting the best suitable electronic gifting items!
When the world is adapting to the upgrading technology, it's time to upgrade our gifting habits.
Let's make festivals memorable together!
Festivals are full of happiness and hope. As an employer, your happiness can multiply by experiencing the joy of giving. You can add a dash of extra happiness into the lives of your employees during these special times by gifting them a token of love.
Festive Gifts have an emotional value that makes them special, personal and important. Thus, these gifts need to be picked thoughtfully. It is important to be mindful about the cultural expectations to dictate what's acceptable when it comes to festive gifts. The type of gift you choose also speaks volumes about how much the organization respects the feelings of its employees.
House of Ideas helps you choose a gift that holds festive values keeping in mind the feeling of your employees. From understanding your receiver's preferences to choosing gifts that will make your employees happy, we help you at each step. Gifts like t-light holder, scented candles, stone diyas, stone artifacts, terracotta diya, and agate stone artifacts are some gifts that can are customized by House of Ideas.
While the pandemic is depriving us of the joy of celebrating festivals together, you can still make it special with House of Ideas. Send across unique festive gifts and remind your employees that they are appreciated and loved.
Let's come together to find a perfect and premium festive gift for your employees and loved ones.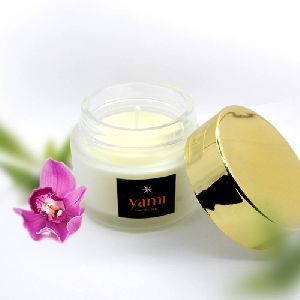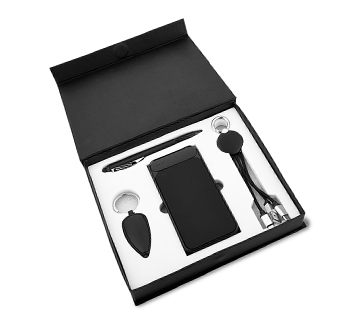 Life is too short to not celebrate every little moment!
Gifts connect two people and speak about the bond they share. Out of the many reasons to give someone a gift, there are some special days where people expect to be showered with love and care. What are these occasions? – Birthdays, mother's day, father's day, women's day, New Years', and so on – you might run out of gifting ideas but never out of special occasions!
In simpler words, occasions are just special days where people come together and celebrate moments of happiness. Thus, offering a gift on such occasions a global trend that has been going on for years now.
When these gifts are exchanged at a workspace, they have a special impact on your employees. Appreciating their mere presence in your organization and celebrating special days make them feel connected to the organization on a personal level and helps in strengthening the bond they share.
House of Ideas helps you select a gift that not only complements the giver's good intentions but also displays their sincerity and trueness. While birthdays are special milestones for an individual, Women's Day, Mother's Day, and Father's Day helps you highlight the importance of that one individual in our lives. We help you identify the right gift that expresses your gratitude and love towards these people.
Don't let the 'Work From Home' culture stop you from making your employees feel special on their special days with the help of House of Ideas.
Let's celebrate life!
Premium clients deserve premium gifts!
Gifts shared among two associates or business partners are gifts representing the company. Such gifts must be of top notch quality and nothing less!
Premium gifts are special because they mainly signify the valuable relation shared by a company with its associates or another party. One of the reasons why premium category in the gifting world exists is to affirm and strengthen the long-standing relationships, whilst enhancing the personal connections between the giver and the recipients. Premium gifts are highly recommended for your esteemed clients, associates, and high-rank executives who bring impeccable business to your company. To them, these gifts are a token of appreciation and long-term relationship you wish to have business-wise.
As a supplier of corporate gifts and premium gifts, House of Ideas helps you with creative premium gifts and gifting ideas. Our suggestions are not mere recommendations but expert opinions based on your marketing and promotional plans, suitable for your corporate events, meetings, annual dinners, and advertising campaigns.
We have an incredible collection of premium gifts – from gadgets like the Google Home Mini and Amazon Echo Dot, to utility items like Book Light Lamps, and wellness products like Tea Scroll. Other products include Premium Tea Sets, Gourmet Hampers, Wine Accessories, Chess Boards, Premium Tableware, and Branded Pens. At House of Ideas, you get each gift item reasonably priced. With customization options of logo branding, you can be assured with best-in-class quality products that are value for money.
Small gestures can strengthen big relations!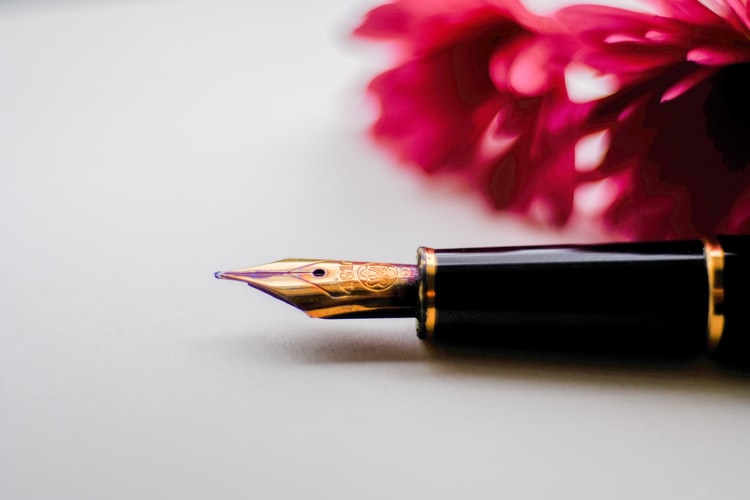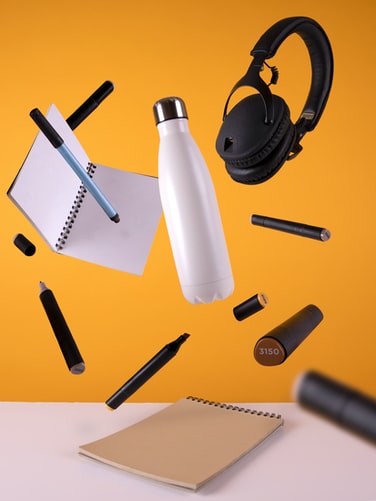 When products become your identity!
A promotional product is branded with a logo or slogan and distributed at little or no cost. The main objective of distributing promotional products is to promote a brand, corporate identity, or event. You can distribute these products at a trade shows, conferences, or as bonus items sent with any shipped order. These are used as a marketing tool globally!
Almost anything can be branded with a company's logo in order to make it a promotional product. Common items include t-shirts, key-chains, posters, bumper stickers, pens, mugs, toys, and mouse pads. There is also a large product category of wearable promotional products. On the other hand, at House of Ideas, you can get eco-friendly promotional products such as those created from recycled materials and renewable resources. These eco-friendly promotional products have recently surged a significant popularity.
With years of experience in managing promotional products and years of marketing experience, today we have a professional approach. If you want to reward your staff members with a corporate personalized gift or increase the effectiveness of any trade show, or simply buy promotional corporate clothing – House of Ideas is your where your search ends.
Together, we look forward to helping you make a difference!